Digital printing matches the demand we see in the display, packaging and POS market. Brands are increasingly demanding consumer and store-specific solutions, production volume that matches order volume, smaller order volumes and shorter lead times.
At All Creative A/S we produce 90% of all our POS materials, displays and packaging in digital print.
Dette er gjort muligt via HP´s Scitex serie – en robust og yderst effektiv printerserie, som leverer digitalt tryk i høj kvalitet.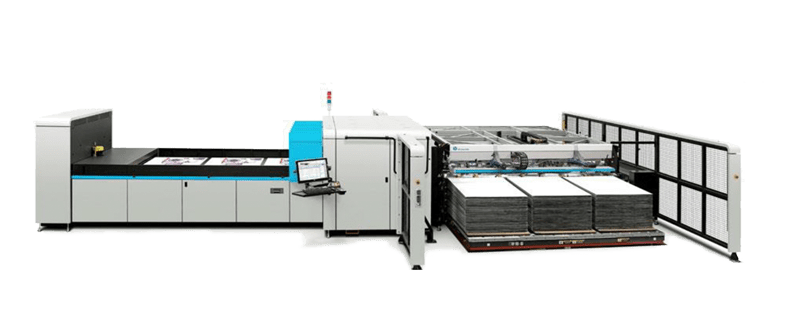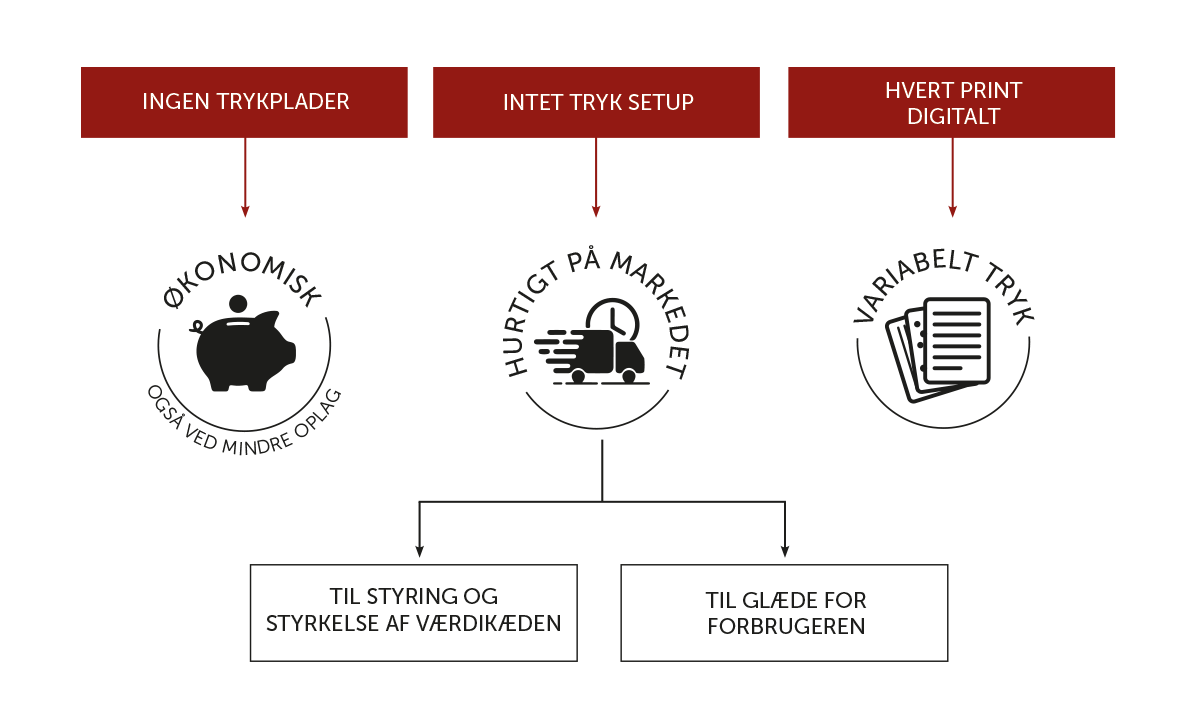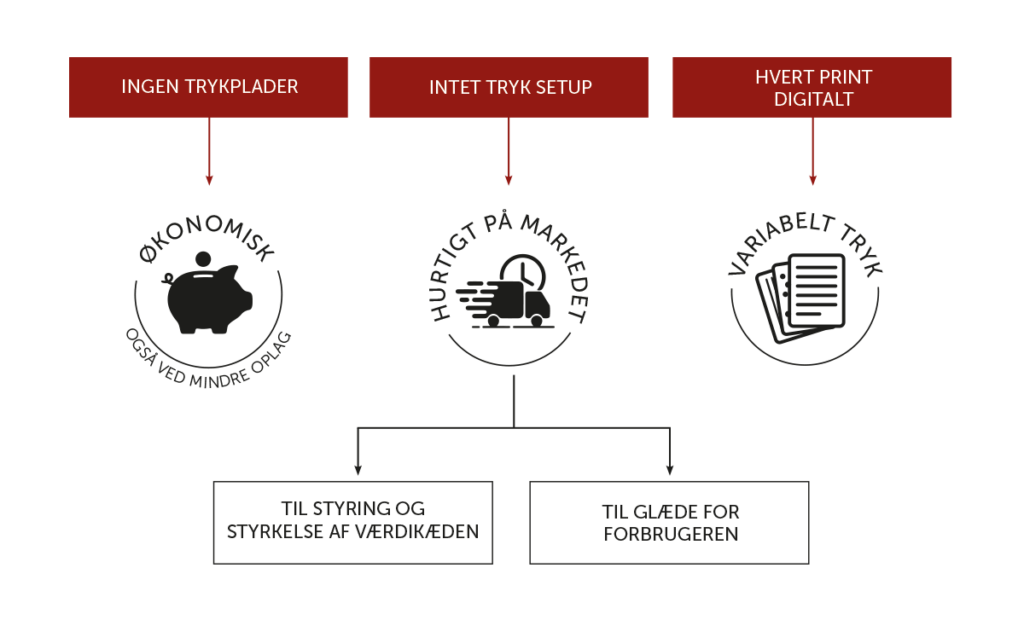 3 strong assets of digital printing
Our experience is that over a number of years there has been an increasing demand for creativity, short delivery times,
versioneringer, hurtig omsætningshastighed og ingen lager bindinger.
As a customer, digital printing offers you 3 strong advantages:
Economic
Digital printing does not use printing plates - giving an economic advantage for smaller print runs.
Shorter delivery times
There is no pressure setup - shortens the production process and thus provides shorter delivery times.
Variable print
Variable printingAll printing is digital - allowing for versioning of print as desired and needed.
The benefits of digital printing are many. But to get the full value, you have to let go of the conventional mindset of focusing on high volume and unit price - and instead look for value in a broader perspective.
The value of digital printing is undeniable.