Displays with 360° effect
Create unique experiences and boost your brand – by using 360° displays.
You're thinking : That sounds great… but what is it exactly? "
We'll explain it in this post where we place focus on three strong advantages of 360° displays.
As an example, we have chosen to show a display we have developed for PRODUCT – a Bestseller brand.
1
Great visibility from all sides
A 360° display has attractive fronts all the way around and can be accessed from all sides. The customer will never experience an empty back section and the products will be fully visible. With an open and central position in the store, the display will also have maximum visibility, effect and exposure to all sides.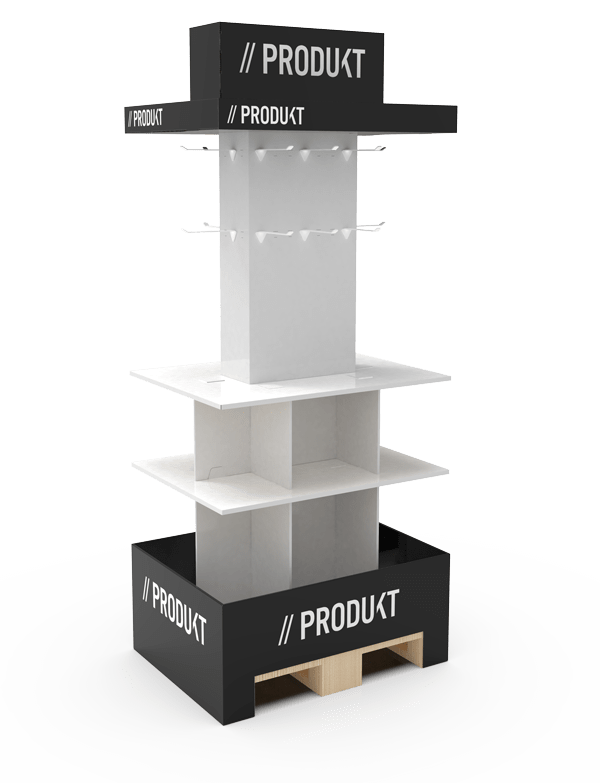 The display stands out and encourages the customer to take a look at the products. With clear branding and open positioning, a shop-in-shop effect is achieved. The shop-in-shop effect can also be enhanced with more displays and supporting POS. A flexible, easily managed and affordable way to achieve the shop-in-shop effect.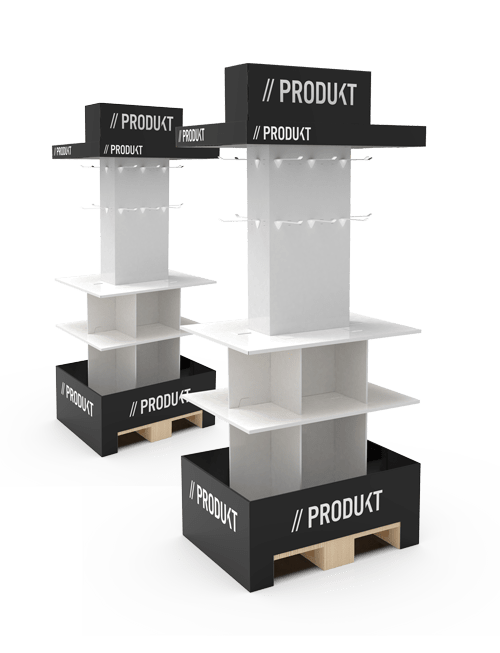 3
Flexible structure and function
The display is adjusted depending on the type of products so the space is utilised as optimally as possible. The display is optimised for whole or half pallets. The number of shelves and spikes can be varied - depending on the products you want exposed. The bottom has a dump bin function the height of which can be adjusted. Bunden har dumperfunktion der kan justereres i højden.